Make Your Clients Smile with a
User-Friendly Portal that's White Labeled to Look Just Like You
For two decades, our partners have trusted us to provide the best software solutions to meet the delivery, route and logistics needs of their clients. With a proven track record for exceptional customer support and high-performance package tracking software that delivers on its promises, you can rest assured that you'll always put your best foot forward when using our product.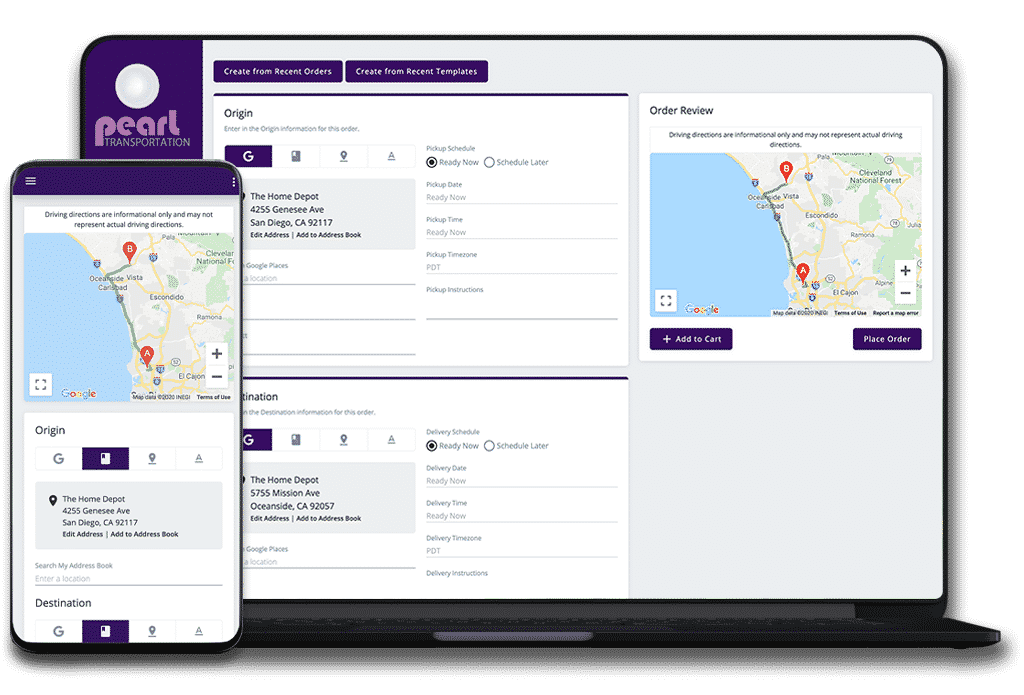 Our mobile-first design gives your clients a seamless user experience across all devices, ensuring that they're able to stay productive and fully connected on the go. Do your customers ask if you have a package tracking app to use on their phone, with CXT Software the answer is YES.
Pick up the tempo on recurring orders or pickups using templates that simplify ordering to a simple 2-click process. Everyone wants to save time and reduce data input. With order templates shipment entry into your package tracking software can be completed in under 10 seconds.
Keep Track of Your Shipments
Shipment & Package Tracking
Robust shipment tracking features track the status of each on-demand order and view parcel-level scanning results, including OS&D. And, with visual proof of delivery, scan history, electronic signature and push notifications, you'll know where each package is at, at all times, and have the documentation securely attached to each transaction record.
Notifications (including ETAs)
Automated push notifications and alerts are a smart and easy way to let customers know when a driver is in route, has arrived and delivered a package. If something changes, your customer will receive an "updated estimated delivery" time notification automatically.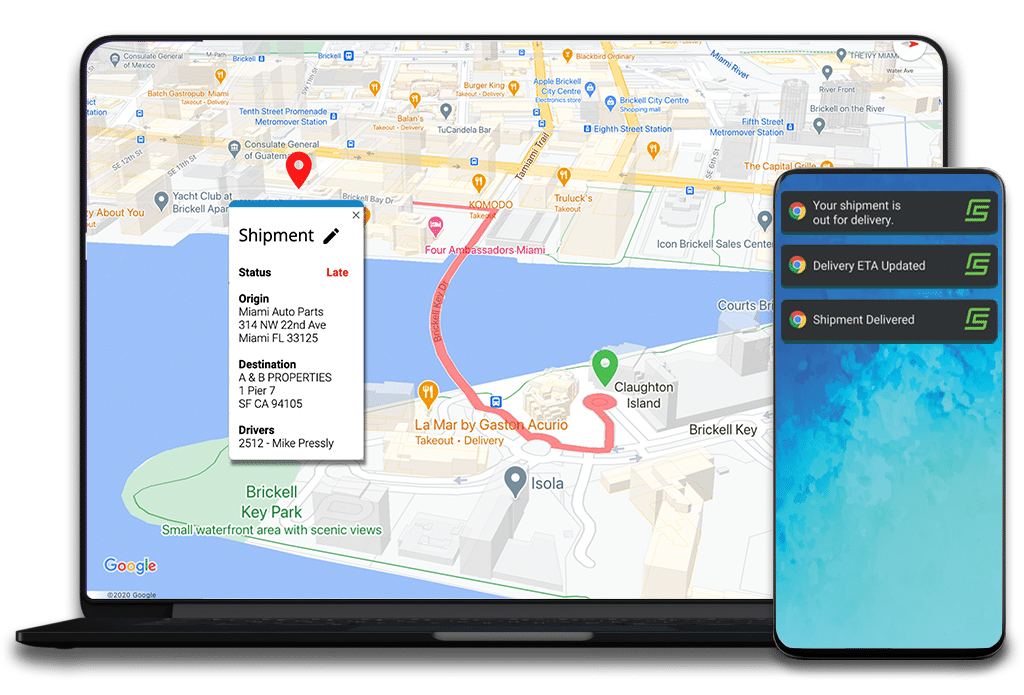 Be
Smart
Transparent
Profitable
Efficient
Faster
Reliable
with Business Analysis Tools