Level UP Your Brand with White Labeling!
You are missing out on a huge marketing opportunity for your business if you aren't white-labeling your services for your customers! White labeling can make your business look more sophisticated and well-rounded as you offer advanced services that your customers have come to know and expect with modern technology. Tools like package tracking, ordering, and SMS notifications are all integral to a modern logistics company – but it's important to make sure that the logos on those customer touchpoints are yours, otherwise, it will leave people confused and wondering whether or not you are a serious provider.
This is where white labeling comes in! When you white-label our software, you'll be able to offer advanced resources, services, and customer-facing tools without confusing your customers by showing them two different brands, or software. Your customers will only see your brand and logo throughout their entire experience with you!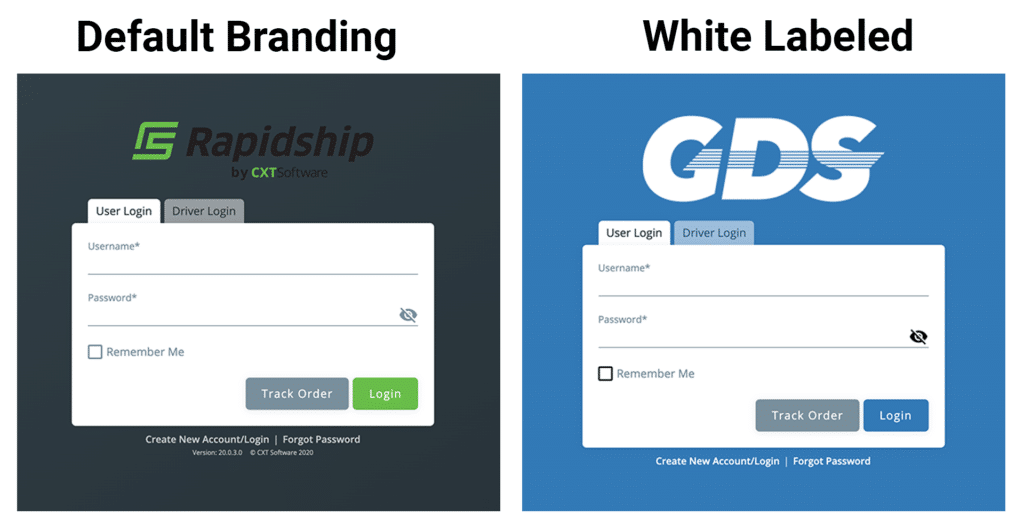 White labeling disguises some of the best products right before your eyes! Did you know that Costco's Kirkland Signature coffee is actually roasted by Starbucks? Their Kirkland Signature Batteries are actually Duracell! And of course, one of the most infamous white-labeled Costco products is their Kirkland Signature Vodka, which is rumored to actually be Grey Goose Vodka!
White labeling must be a pretty big deal if some of the largest companies in the world are re-labeling products to create a better experience for their customers. You'll be pleased to know that this idea of white labeling isn't restricted to large consumer goods companies, it's actually provided to you through CXT Software!
Unlike others in our industry, white labeling is standard in all of our pricing tiers. Whether you're a small and growing business, or already have a national footprint, we will ensure that your customers are greeted by your logo and brand every time they access your Client Portal. We are committed to partnering with you every step of the way and know that it's incredibly important to keep your customers loyal to your brand.
"The Client Portal really elevated our company and our customers love it! The result is a more professional shipment portal that looks fresh and modern. CXT Software's technology and partnership continue to give us a competitive edge!"
Lorena Camargo, CEO/Founder
Pearl Transportation & Logistics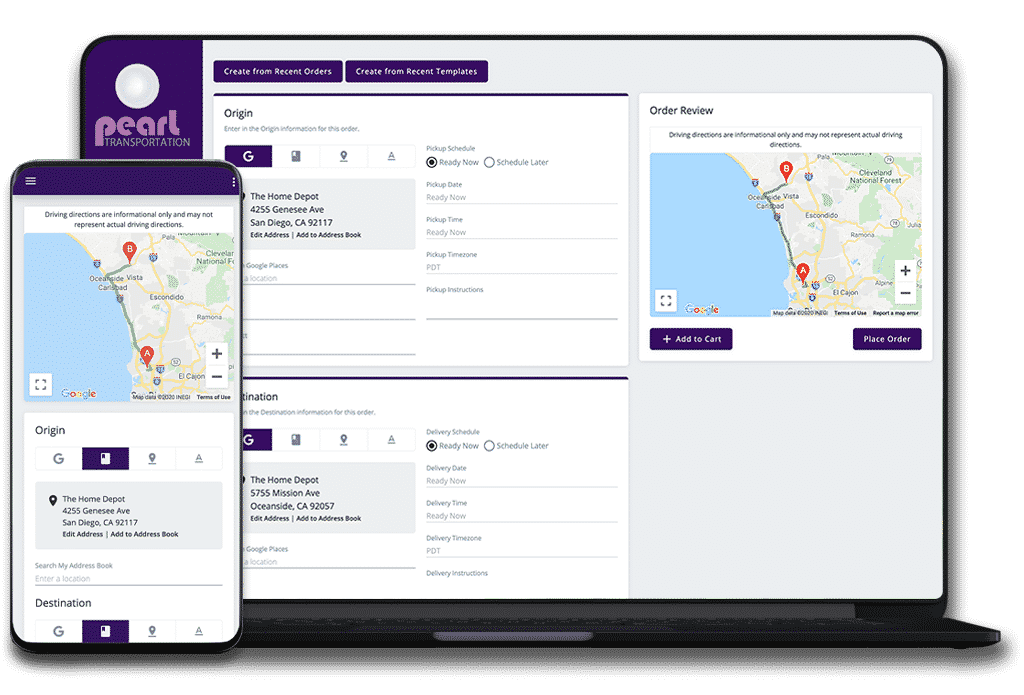 Costco might be the king of white-labeling in the food industry, but we've got dibs on the logistic industry.
Request a demo of our industry-leading logistics management software today!